| | | |
| --- | --- | --- |
| | Marconics Level I - 'No-Touch' Training | |
Class
Date:
July 8, 2017
Location:
Weed, California, USA
Venue:
Stewart Mineral Springs Retreat
Address:
4617 Stewart Springs Rd
Time:
9:30 AM

Price:
$450.00 USD
Deposit:
$150.00 USD
Contact Info:
Josh Brotherton
Email:
Website:
Phone:
7749879449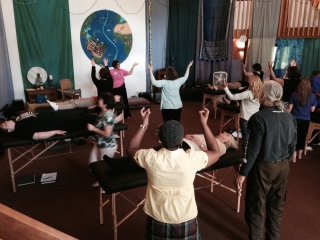 Marconics Level I - 'No-Touch' Practitioner Training - Mount Shasta, CA
DATE AND TIME
Sat, Jul 8, 2017, 9:30 AM –Sun, Jul 9, 2017, 5:00 PM PDT
LOCATION
Stewart Mineral Springs Retreat
4617 Stewart Springs Rd
Weed, CA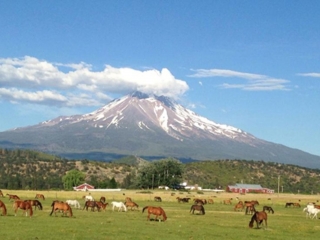 Have you hit a "ceiling" in your life (or your healing practice)? Then this is what you've been waiting for!

This two-day Level 1 Marconic 'No-Touch' Practitioner Training Class is an exciting and expansive course spanning such topics as: The Origins of the Shift into the New Age, The Development of Lightbody, The Body Hologram, and healing through the Unified Field. Why Take MARCONICS 'NO-TOUCH' Level 1 Certification?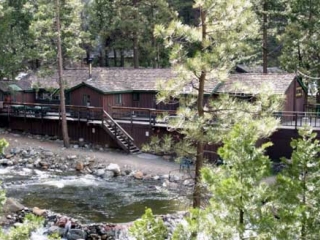 MARCONICS is a multidimensional Ascension energy healing modality, handed down by Spirit, for the evolution of Humanity – The Human Upgrade. Marconics raises your vibration above the Fear frequencies of the third dimension, so you can access the frequencies of Pleiadian Love in the higher realms and come into alignment with your Higher Self, at Source. During a Marconic 'No-Touch' Session, one's vibration is raised so high through their physical and etheric bodies that they begin to shed density from their energy field, the pineal and pituitary glands are triggered, DNA is activated and a connection is made between the client and their Higher Self lineage.

The Marconic 'No-Touch' Protocol can be used as an on-going therapeutic treatment. Unlike other modalities where the client may experience the benefits of the energy through the practitioner, but then powers down over time to their original state, recipients of the Marconic 'No-Touch' will benefit from a sustained, incremental lift in their vibration every time they receive the energy.
Marconic energy may allow you to:
• Communicate with your DNA
• Take Charge of your Personal Programs
• Accelerate your Evolutionary Process
• Discover your Life's Purpose
• Align with your Higher Mission
• Awaken Intuition/ESP Psychic Gifts
• Reclaim Hidden Talents & Skills
• Release Negative Pastlife Imprints


Whether you decide to become a healer or, simply use Marconics frequencies to further your own personal Spiritual journey - you will be forever transformed after attending.

Workshop Details:
• Be Attuned to Marconic Energy
• Learn advanced grounding techniques and how to Anchor expansive Ascension Frequencies for the planet
• Entrain others through the Unified Field to raise their vibrations
• Drop density and shed karmic debris from your energy field
• Stimulate the development of the new 'Lightbody'
• Learn the Level 1 No-Touch Protocol and receive certification as a Marconic Energy practitioner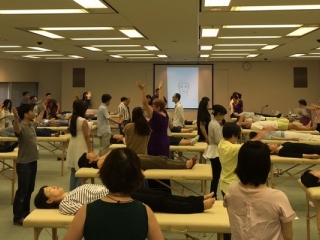 There is no pre-requisite for the Level I 'No-Touch' training. Also, you can also schedule an optional appointment to have your own personal upgrade - the Marconic 'Quantum Recalibration' during the event (Space Limited! Reserve NOW! $333, $100 deposit required)

Class Fee: $450 ($150 deposit required upon registration)

More info and to register for this event at:
http://www.marconics.com/mt_shasta_level_1.html
For more information about Marconics visit:
http://www.marconicrecalibration.com/
http://www.yourhealinglight.com/