| | | |
| --- | --- | --- |
| | 5 Day Horse Constellation Training | |
Workshop
Date:
October 2-6, 2019
Location:
Temecula, California, USA
Venue:
Silver Horse Retreat
Address:
28091 Old Mine rd, Ranchita, CA 92066
Time:
9:30 AM

Price:
$1,800.00 USD
Deposit:
$400.00 USD
Contact Info:
Sara Fancy
Email:
Website:
Phone:
7604453580
Sara Fancy teaches this five day unique Horse Constellation training for students who have prior experience with systemic family constellation work.
In this training, Sara teaches simple set up constellations integrated with horses and nature.
Lessons include:
Understanding horse behavior and why they make excellent partners in this work.
Allowing domestic and wild animals to be an integral part of the constellation.
Creating ceremony as part of the horse constellation.

Heightening listening somatic skills .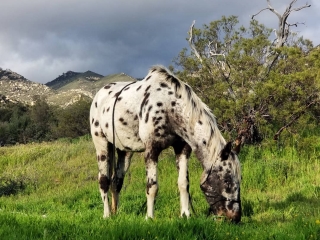 Students will experience and practice the work throughout this five day training and are encouraged to join for therapeutic value.
Includes onsite camping accommodations and vegetarian/vegan meals.
Option of staying elsewhere such as local air b n b's and attending daily, 9:30am to 5pm reduces cost to $1400 and includes lunch and snacks.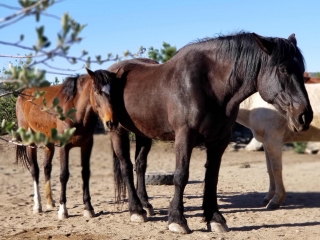 Registration ends September 18th.
Sara Fancy has been facilitating horse constellations for over ten years. Her herd of seven horses include various breeds and genders and have all been adopted and rehabilitated by Sara. They are well taken care of and take pride in their work and are never forced to participate, they always have a choice.
No prior horse experience necessary to take this training.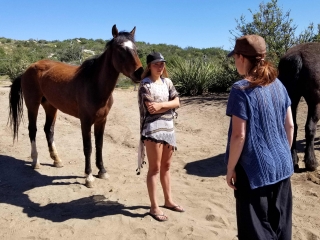 Sara is an international horse and nature constellation facilitator practicing in UK, Bulgaria and Japan.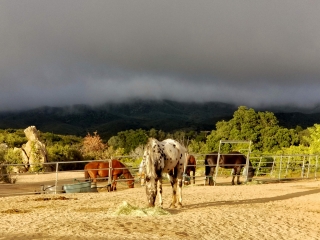 Closest airport is San Diego. Silver Horse Retreat is 90 mins from airport. Suggested transportation is uber, rental car or car pool with other students. There is also the option of arranging a pick up and drop off for $150 each way.
Suggested arrival October 1st, in time for dinner and depart October 7th after breakfast.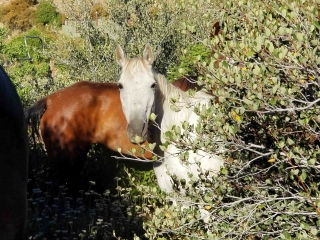 Silver Horse Retreat is an off grid location with outdoor bathroom and outhouse. Camping accommodations available for students flying in. Onsite accommodations limited to 8 students.